We are affiliated with the Antique Automobile Club of America (AACA), the country's oldest and largest automobile historical society. AACA is dedicated to the presevation, restoration and maintenance of automobiles and automotive history. AACA defines a classic vehicle as anything that is 25 years old or older, but you don't have to be a classic or antique car owner to be a member All you need is a love of old cars.
Vernon L. Nash Antique Auto Club of Fairbanks (VLNAACF), a non-profit organization, became a member of AACA in 1980 and is the northernmost region of the AACA. We are located in Fairbanks, Alaska and share the AACA's vision of keeping the love of our classic/antique vehicles alive in Alaska. The VLNAACF sponsors many events throughout the year including road rallies, family outings, picnics, an annual car show and participation in local parades. We publish a monthly newsletter called "Nash's News." We meet once a month, on the 2nd Thursday, at various eateries. You can find out where our next meeting is by checking this website or our most recent newsletter.
We are pleased to present this website to our families and friends, members and visitors, and hope you enjoy this snapshot of our club's journeys through our common link; the automobile.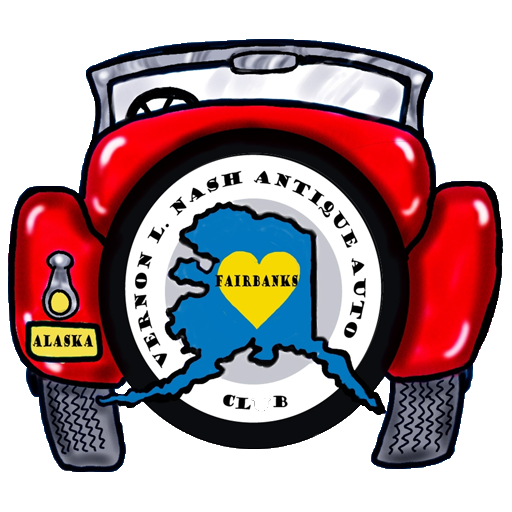 Welcome to our Club! You don't have to have an old car to join!!